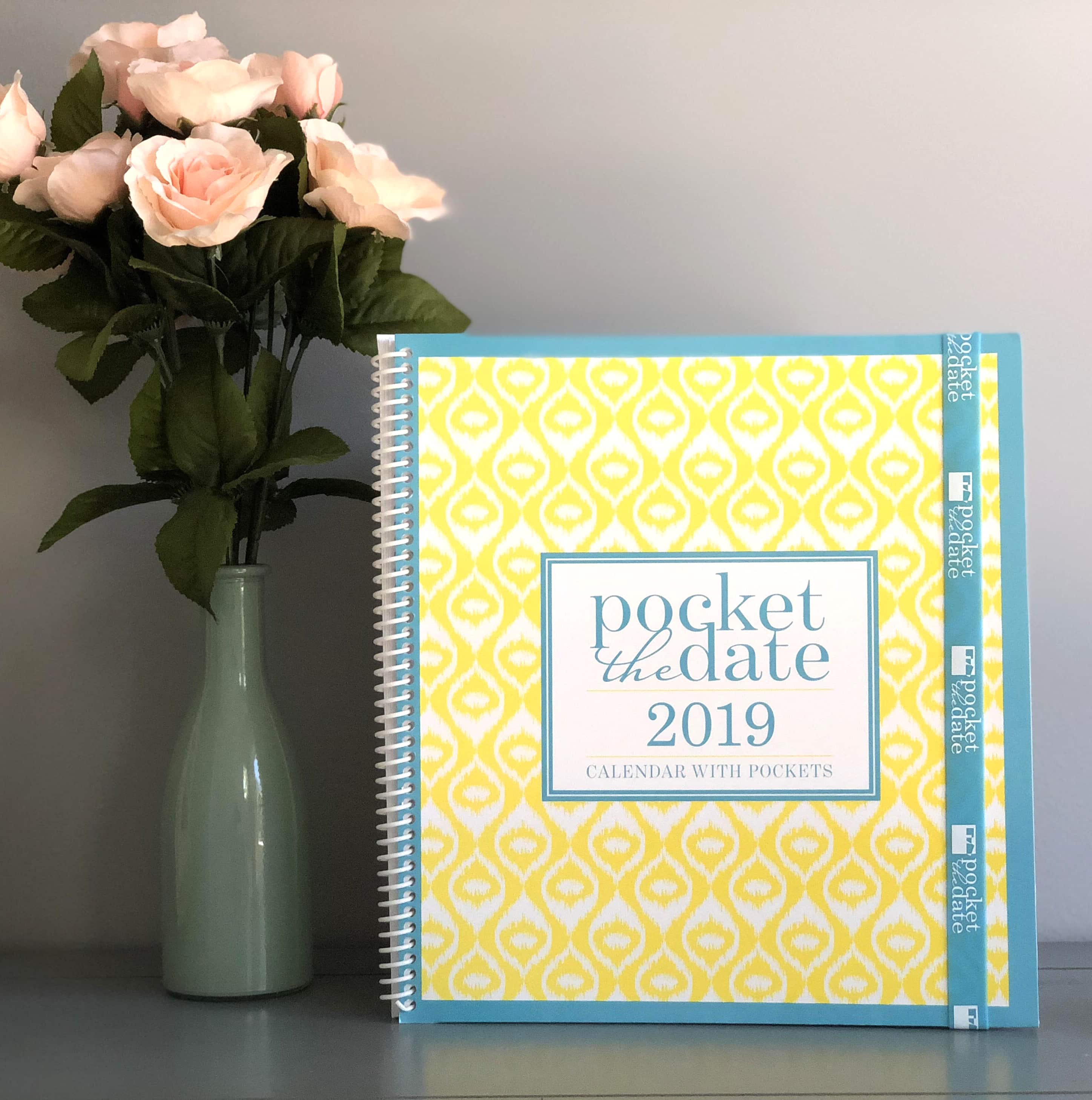 Pocket the Date Calendar
Presenting the perfect place for all your planning. The January 2019 to January 2020 features a pocket for each month of the year, allowing you to stay organized when on the go. We've added a few new features for our clients, but our mainstays are back by popular demand.
Large pockets on each page to accommodate notes, bills, invitations
Matching vibrant branded fastener for security and easy handling
Two additional notes pages, contact and address page
Major holidays noted
10.25″ x 11″ 13-month calendar (2019-2020)
Durable cover with pockets on inside front and back cover

NEW! 2019 MINI Pocket the Date Calendar
Same favorite features as our original, but tucked into a smaller size for on the go needs!
7″ x 6.5″ (includes coil) with pockets on each page to accommodate notes, bills, invitations
Matching vibrant branded fastener for security and easy handling
Two additional notes pages, contact and address page
Major holidays noted
Durable cover with pockets on inside front and back cover